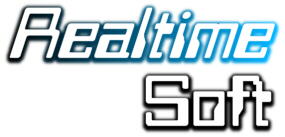 UltraMon™
The essential multi-monitor software - helps you get the most out of your multi-monitor system. Go to the website for more information.

VideoSaver
Create your own screen saver from your favorite videos. Go to the website for more information.
News: Mar 30, 2015 UltraMon™ 3.3.0 released
UltraMon 3.3.0 is now available for download. New in this release: new taskbar extensions feature for Windows 8, and new window button compatibility options which improve support for applications with custom window title bars. Several bugs have been fixed as well, for details see the release notes. This is a free upgrade if you have a version 3 license.
About Realtime Soft
Realtime Soft AG is a small software development company located in Grindelwald, Switzerland. The company was founded in 1998.
Christian Studer is the CEO and owner of Realtime Soft, you can contact him at cstuder@realtimesoft.com.
Copyright 1998-2017 by Realtime Soft AG. All rights reserved. Contact | General Terms and Conditions