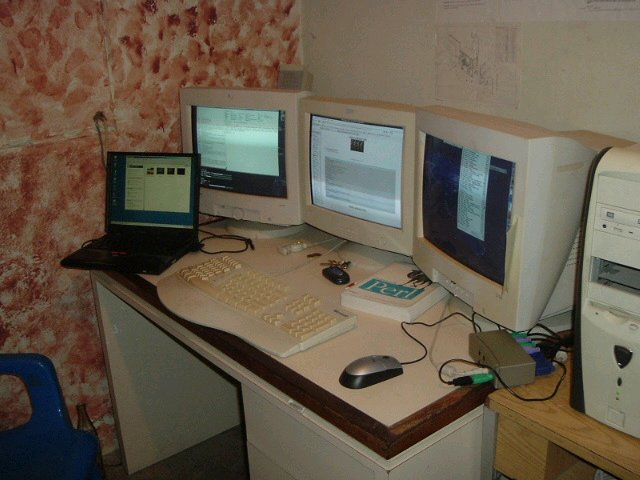 Uses for multiple monitors:
web browsing, music, movies, sometimes IRC traying to learn Perl.
`ariel [ ariel@BSDlatino.org }, Aug 28 2005
Config 7063
Linux, 3 monitors, 2 video cards
I have to choose Linux from the operating systems list cause FreeBSD was not listed.
P4 2.0
Motherboard QDI PlatiniX 2D/533-A
512 RAM
1 x HD Seagate 40GB
1 x Lite-ON DVD-RW
1 x Lite-ON DVD ROM

Card 1:
AGP Matrox Millennium G400 Dualhead, Matrox MGA-G400 chipset
No problems, drivers from X.org
Card 2:
PCI Nvidia Geforce 2 MX 400 64mb, Nvidia Geforce2 MX400 chipset
No problems, Latest drivers from nVidia for FreeBSD OS.